It's not JUST Wrestling!

DOWNLOAD ONLY! Click Here for How To Use Our Catalog

DOWNLOAD FEATURE NOT FULLY COMPATIBLE WITH TABLET/PAD DEVICES

AOL MAIL ACCOUNTS MAY NOT RECEIVE DOWNLOAD INFORMATION
IF USING ICLOUD OR GMAIL, PLEASE CHECK SPAM FILTERS AND ADD
admin@thundergirlstheater.com TO YOUR APPROVED LIST



Read THIS important information!


NEW! BIKINI BOUTS WITH HELLENA, FANTASY AND SAMANTHA!

Taeler Hendrix vs Hellena Heavenly in BOXING and WRESTLING!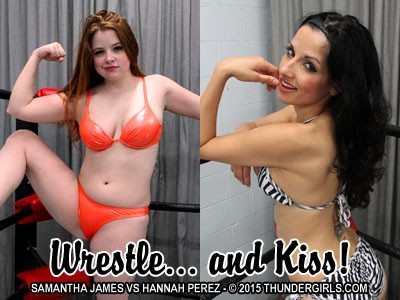 Samantha vs Hannah! First they WRESTLE... then they KISS!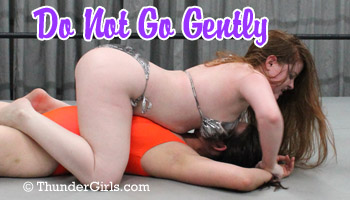 Will these girls rage against the dying light?

NEW! Brooke vs Samantha James BOXING and WRESTLING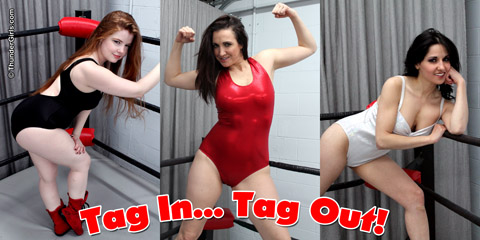 4-17-2014: Model Thunder Returns with Wrestling, Sleepers and Boxing!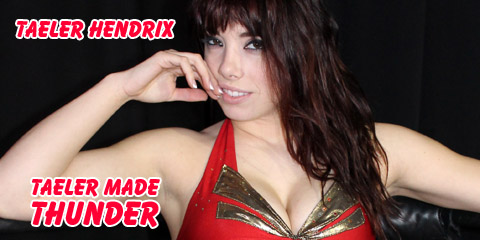 Beauty... brains... and she WRESTLES too! Welcome back TAELER HENDRIX!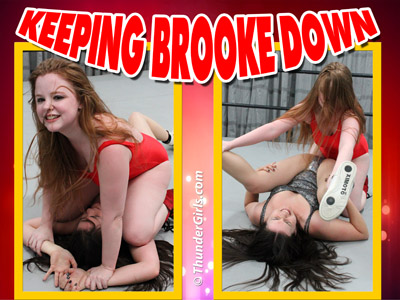 Samantha wants Brooke under her... can she keep her there?


The little gal from New Mexico takes on the big brawler from London!


Ohio Thunder Updated 10-29-2013 with Tag-Team Action!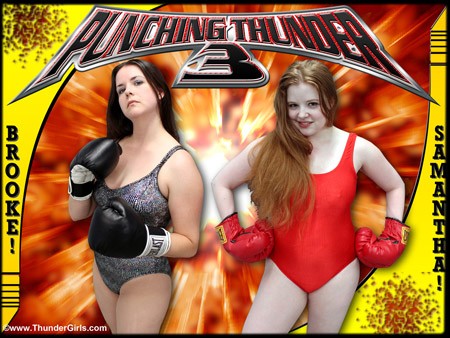 The boxing beauties are back in Punching Thunder 3

Like the old days... without setting up a projector!

Samantha & Brooke meet for the first time - Boxing AND Wrestling!


Bikini Wrestling with a Hammerlock Submission!

Just like those exciting count outs? Zhanna and Samantha deliver!

Sometimes the best way to end a hard match is with a nap!
Rayna and Samantha show us how!


Samantha's in pain - and Rayna is Spreading It Around!

Meet Savannah! Well... we may have to wake her UP first!
And for more punishment with these gals, check out "PUNISHSCENES 2"

Sleeper Hold Finishes with Samantha James vs Hannah Perez

With Samantha & Hannah, "Oil's Well" that ends well!


Samantha James & Hannah Perez in skull crushing action!

Samantha vs Hannah in bikini wrestling
Check out our FOUR new videos featuring
Angelique Kithos & Samantha James!
Smothers Day 2 • Fire In The Hold AGAIN

In THIS corner... Samantha and Hannah! In the OTHER corner... YOU!!!
Step Into The Ring Volume 3

Great gals! Not so great wrestlers - get CLUELESS 1 2 or 3

These four girls pack one heck of a punch!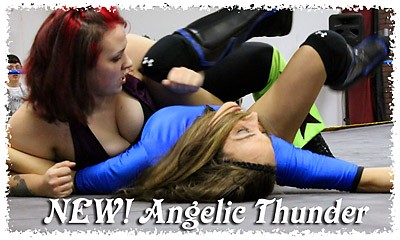 NEW! Four Girls - Three Matches - 30 Minutes of Mayhem!


FIVE NEW VIDEOS - A FEAST OF FLESH & FURY!

UPDATED 11-11-2011
Check out our sexy new ThunderGirls!
Windows Media Format • Download Only!
NOTHING mailed to you!
DVD can be purchased ONLY through www.BattlingBeauties.com.
Problems with purchase? CLICK HERE